Golf Event and Tournament Ideas
Golf Tournament Invitations Ideas
Let's get to the point. In relation to Golf Tournament event invitations, professionals and non-professionals alike can use common invitations. These can include premium paper invitations, digital ecards, cookie-cutter video invitations and invitation templates for arranging the party. The same approach applies to corporate and interpersonal events along with other special occasions and unique milestones.
As an innovative event planner shouldn't you be thinking outside the box?
It's time to be different!
Creative Golf Event Invitations
Why are creative Golf Tournament invitations so important? Because engaging your guest list with your exciting upcoming event is a must! It's true that guest engagement is the driving force behind you having a successful event, large or small. However, creativity is what will make it stand out.
There's just one more piece to this puzzle that makes all the difference in the world. Personalization! If you have ever received a hand-written invitation, the first impression you had was no doubt a sincere feeling of how much you mean to whoever is inviting you. When done correctly, personalized invitations create a buzz and a memorable experience, and, for business, personalized invitations make connections that positively impact any event.
So, how can you up your creativity game and ensure you deliver something unique and original? Think Inside-The-Box — the Gigeo® personalized invitation box!
It's time to be creative, different and personalize your Golf Tournament invitations.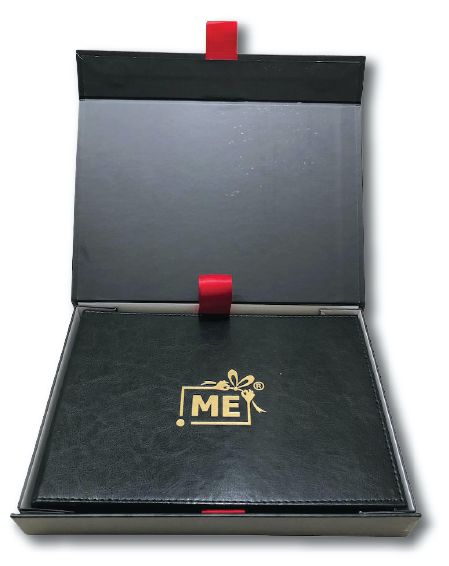 It's time to be creative, different and personalize your golf event invitations.
Need a creative golf event invitations? Watch this personalized invitation by Clint Eastwood (impersonator).
We use celebrity impersonators to create a memorable guest experience even before the event begins. 
Gigeo® personalized video invitations are special and unique. They increase guest engagement, get their attention, puts a smile on their face, and makes them feel special, important, and motivated to attend your special event.
Premium invitations for event planners.
Sending our personalized video invitations is the easiest way to get more guests to your event.
Click here to learn more about Gigeo® personalized video invitations.
Golf Event Invitations Wording Ideas
We invite you to a golf tournament with your friends, it'll be good vibes only.
You are invited to celebrate the start of our company with a friendly golf match. I hope you can attend.
We are having a family day-out while playing golf. We hope you can attend.
We invite you and a guest to our annual golf tournament .
Let's celebrate your time at the company with an enjoyable game of golf.
Let's make this company event unforgettable with a friendly golf tournament.
You and your wife are invited to a company golf tournament on [Date] [Time] at [Venue].
Let's relive our youth and play a game of golf!
We would love you to grace us with your presence as we commence this event with a golf game.
Grab your club and show us what you've got! Come and join the golf tournament that we have invited you to on [Date] [Time] at [Venue].
You are welcome to be a part of the golf tournament we have organized for [Name] on [Date] [Time] at [Venue].
This is a special annual golf event that you cannot miss! You are invited to celebrate the company's new product launch with an excellent golf game.
Come and join our golf party, which includes a lovely team golf tournament on [Date] [Time] at [Venue].
You are invited to our company's office event which will begin with a friendly golf match. We hope you can attend.
Please join us for our yearly golf tournament for charity.
Golf is so relaxing, especially on a beautiful day on the fairways on [Date], come and join in!
Join us in a wonderful game of golf on [Date]. We look forward to playing with you.
Let's enjoy the fresh air as we enjoy a golf match in the green fields. You are invited to play a golf match with me on [Date] [Time] at [Venue].
We are hosting a feast after our long-awaited golf tournament. Let us know if you can attend.
The company is hosting a golf tournament; I hope you can come and play with us.
Come and enjoy a wonderful morning golf at [Venue] on [Date].
Now is your chance to be a part of our special annual charity golf tournament. We invite you and a guest to our charity golf tournament , followed by a special dinner party.
Please join us on this wonderful afternoon together, bring a friend for playing a game of golf.
This day will be very special. It is our 10th annual fundraising golf tournament. We hope you can attend.
Come and gossip with us while we play golf. We're all playing a match on [Date] [Time] [Venue]. Hope to see you there!
You are welcome to join us at the celebrity golf tournament that we have organized for [Date] [Time] at [Venue].
You've been working hard recently, and it's time to take a break. Come and relax with us while playing golf.
It's going to be a lovely sunny day on [Date]. So, let's enjoy the greenery and have a friendly golf tournament.
Let us enjoy each other's company by joining us for a golf tournament at [Date] [Time] at [Venue].
Fore! It's our 10-annual charity golf tournament fundraiser. You must to attend because it won't be the same without you!
Save the date! We are organizing a golf tournament for you and your friends. Let's have a celebrity golf match together and build sportsmanship.
Let's have a class reunion at a golf tournament and make the occasion unforgettable.
Office Golf Events for Coworkers
Take part in your company's golf outing or charity golf outing. Whether you are looking for golf birthday party invitations or corporate golf outings, you should be aiming to create golf party invitations that get everyone's attention.
Your office is hosting a golf event and has delegated the responsibility of issuing the invitations to you. Don't be afraid to use creative wording. Below you'll find golf invitation wording templates.
Charity Golf Tournaments
Promoting charity golf tournaments can be an expensive task. Advertising and marketing efforts can quickly deplete the funds available to the foundation. These tips can help non-profit organizations better understand how to promote charity golf tournaments within their budget.
Golf Tournaments for Non-profit Organizations
There is no doubt that non-profit organizations must do a lot of work to organize a successful golf tournament. However, the results can be tremendous, especially if the event is properly promoted.
Golf Tournaments and Events Ideas
Partner with Local Businesses
Local businesses are eager to cooperate with non-profit organizations in their areas. Cooperate with small businesses near non-profit organizations in partnership transactions. A good partner might be a printing factory nearby. Suppose their name appears on these marketing assets. In that case, they may be willing to produce all your flyers and direct mail materials at almost no cost.
Use Volunteers
Although many non-profit organizations provide compensation to their employees, there may be more volunteers to promote your charity golf tournament. By accessing your volunteer database, you can check who can help on the day of the event and check who is willing to donate marketing and public relations skills for this work. Other volunteers can take to the streets, distribute flyers in busy pedestrian areas, and hang up posters for promotional activities.
Offer Discounted Sponsorships
Some local businesses may not have products or services that can help you with your golf competition, but this does not mean that they are unwilling to donate. In these cases, provide discounted sponsorship fees in exchange for their help in promoting golf tournaments. Companies sponsoring the competition will want to share the sponsorship with their customers and guests to enhance their public image.
Engage Social Media
Yes, you can pay for advertising on Facebook, Twitter, and other social networks. However, using social media's organic free power can promote the foundation's golf games for free. Share pictures and the latest developments of the golf game. If you still need players, volunteers, and/or sponsors for the game, make sure to include a clear call to action in your post.
Don't Forget The Press Releases
The local news media is always looking for community-specific reports. You never know the type of media coverage the charity golf tournament will receive unless you release a press release about the event. A simple press release takes several hours to draft and submit to local news organizations. If your volunteers have experience writing press releases, ask them to help.
Guidelines for Writing Golf Tournament Invitations
The following guidelines are the basic questions you need to answer in your golf themed invitation. This information can be summarized as the who, what, when, where, and why of the event or party.
Use the wording and design of your Golf Tournament invitation to tell your guests exactly why you are throwing the party. For example, if it's for a birthday party, make sure to include who it's for and age they are celebrating.
Provide the name of the host for the party or event.
Tell the recipients what the event is all about and what to expect. This may include the description of your theme, activities, and any special requests of the guests.
State the date and time of your party or event. Always include the day of the week as well. For instance, Sunday, January 21, at 6:30PM.
Be clear on the location. Give the physical address and if off-site, also include the name of the venue and phone number for directions.
How to Write A Golf Tournament Invitation – 9 Steps
1. Announce you are having a Golf Tournament.
2. Mention for who or what you are having the party or special event for.
3. Personalize your invitations and say it won't be the same without them.
4. Add detail about the party so that guests know when it is, and what to expect.
5. Let them know what to wear. i.e. cocktail dress, black-tie, business, casual, themed.
6. Include the venue name and address and other pertinent information.
7. Mention that food and drinks will be provided.
8. Request that everyone RSVP by specific date.
9. Tell them how to RSVP. i.e. phone, email, text message or snail mail.
Three essential areas to consider for your event planning.
1. Party and Event Planning Goals and Objectives
The very first step when planning any event is to establish a tangible objective and goal.
Are you aiming to have an attendance of 35, 175 or 500 people? Are you having an employee Halloween party? Are you generating leads at a new product launch party? Are you putting on a Mexican fiesta for a business or company?
Example Goals and Objectives:
+ Increasing Commercial Activity
+ Selling Party Supplies
+ Renting Venue Space
+ Selling Wedding Gowns
+ Attracting Out of State Tourists
+ Participation Objectives
+ Economic Investment
+ Stronger Social Media Presence
2. Budgeting for Your Event Ideas
+ Small Venues – Restaurant, Bar, Hotel, Ball Room, Winery, Clubs, Art Gallery, Auction House
+ Large Venues – Stadiums, University, Hotel, Parks, Beaches, Museum
+ Venue Logistics – Valet Parking, Insurance, Accessibility, Contracts, Permits
+ Invitations – Gigeo® Premium Video Invites, Digital(online), Snail-Mail, Priority Mail, Linen Paper Invitations
+ Food – Food Trucks, Pig Roast, Sit-downs Dinner, Dessert Tables, Hors D'oeuvres, Taco Bars
+ Drinks – Soft Drinks, Self-Serve Bars, Libations, Wine Tasting, Cocktails, Bartenders
+ Live Entertainment – Concert, Photo Booth, Silent Auction, DJ, Celebrity Lookalikes, Ventriloquist
+ Virtual Entertainment – Virtual Tours, Virtual Escape Room, Mini Masterclasses, Digital Auctions
+ Gifts / Giveaways – Premium Swag Bags, Headphones, Bluetooth Speakers, Touch Screen Gloves, Beach Towels
+ Décor – Tables, Chairs, Fabrics, Flowers, Lighting, Posters, Theme, Balloons, Props, Backdrops
+ Staffing – Security, Hosts, Outsourced Labor, Employees, Volunteers, Emcee
+ Marketing – Influencer Shout-outs, Video Invitations, Social Media, Conventional Advertising
+ Audio Visual – Projectors, Big Screens, Lights, Still Cameras, Video Cameras, Speakers, Microphones
+ The Unknowns – Even the best-planned event will have some additional expenses so don't get caught off-guard!
3. Publicity, Marketing and Promotion
+ Social Media – YouTube, Twitter, Instagram, Snap Chat, Facebook, LinkedIn
+ Press and Media – Sponsors, Write-ups, News, Radio
+ Influencers – Newsletters, Event Calendars, Blogs, Announcements
+ Printed – Brochures, Signage, Billboards, Flyers, Postcards
https://en.wikipedia.org/wiki/Personalization