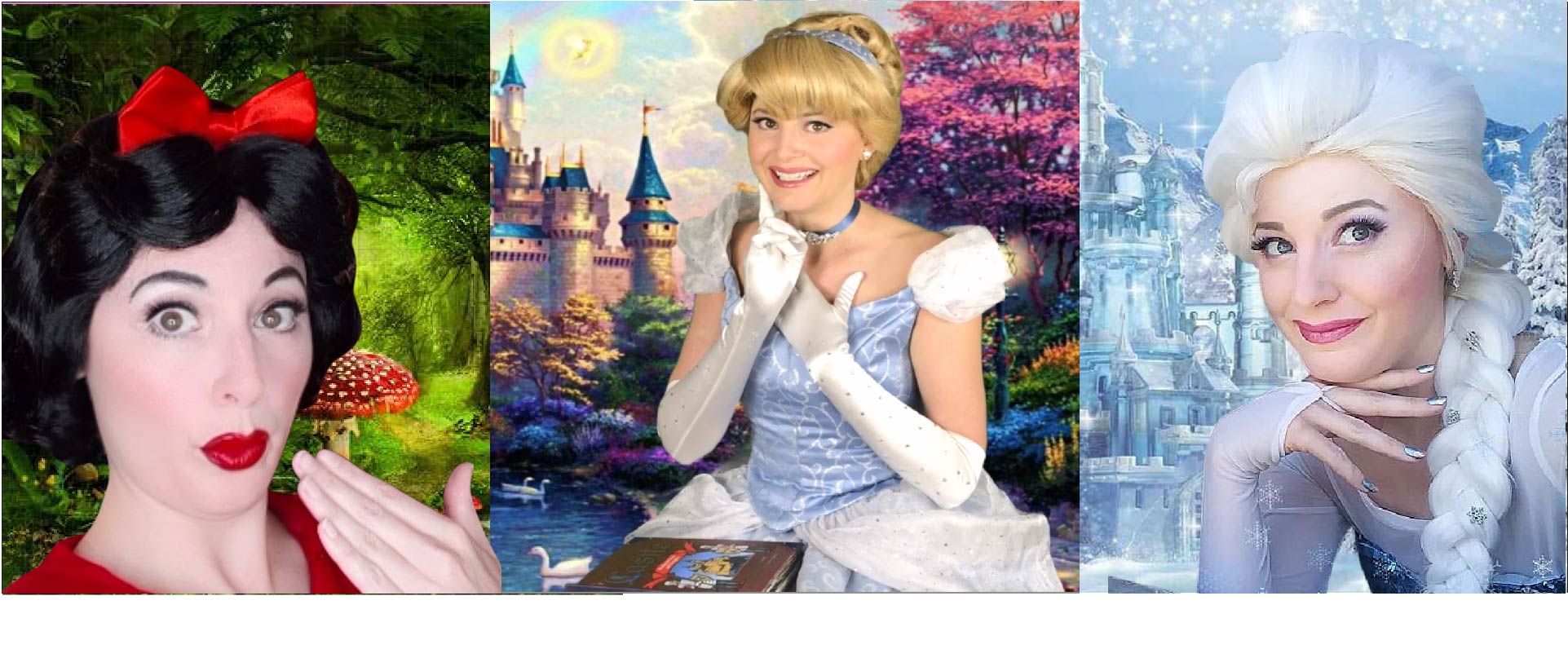 Themed Children's Party Invitations
Make Children's Birthday Invitations Memorable
Although children's birthdays are always a fun celebration, no matter the age, there's something about the excitement kids feel about their birthday, so sign up for our unique invitations and be sure not to let them down. Getting as many invited kids to show up at a party that you can is a must! Our personalized invitations, presented by a well-known movie characters, engage and connect with each and every child by name and will get them talking about the party as they count down the minutes till the big event.
Imagine the look on a child's face when they are invited to a birthday party by a well-known movie character. It will be priceless. Make your child's birthday party better than ever this year with our unique kid's birthday party invitations.
Personalized Mermaid Themed Party Invitation Videos
Give your child's mermaid party the personal touch by sending each invited child a personalized mermaid video invitation to the event. It will be an experience all its own for any little girl and, for her, the excitement will start long before the birthday party begins. 
Need some Mermaid party ideas?
To make the mermaid party complete include seashell cookies and cupcakes with under-the-sea themes, name all the dishes with mermaid-related names like Nemo nuggets and turtle tots, serve ocean-themed drinks such as sea blue punch, and decorate your tables with sand and seashells. If you want to go over the top with your mermaid themed party hire a mermaid to join in, especially if you have a swimming pool to use.
Need some pirate party ideas? Show the kids a plank with blue paper round it drawn on the floor, put a blindfold on them then spin them a few times and see who can walk the length of the plank without stepping off. Watch a pirate movie together, give the kids eye patches and pirate hats to wear, create a treasure hunt with a treasure map they can follow. Have bowls around filled with water, some coral and other aquarium decorations with miniature treasure chests, sunken ships, and pieces of eight. Let the kids use a hook hand to fish out the sunken treasures. Bury additional treasures in a sandbox.
Themed Invitations for Children's Birthday Party
A Cinderella themed invitation for a Cinderella birthday party or Frozen party invitations for your Frozen themed party will put a huge smile on any little girl's face. You could even ask the kids to dress up in fairy princess outfits to get further involved with a variety of princess themed birthday parties. Props are easy to make by printing out photos from the Cinderella or Frozen movies.
Personalized X-Men Wolverine Party Invitations
Need an exciting theme for a boy's birthday party? An X-Men Wolverine personalized invitation video for each boy or girl will be a gift every invited kid will never forget. Our invitations will keep those kids buzzing about the birthday event way before the party starts and long after it's over. If there is a budget for it, having a Wolverine character show up at the party will be an epic hit.
Captain Jack Sparrow Themed Party Invitation
Planning a Pirates of the Caribbean birthday party or event? You can make your pirate party completely unforgettable with a Captain Jack personalized invitation going out to each of the boys and girls you want to invite.
Need a creative children's party invitation? Watch this personalized invitation by Cinderella (impersonator).
We use celebrity impersonators to create a memorable guest experience even before the event begins. 
Gigeo® personalized video invitations are special and unique. They increase guest engagement, get their attention, puts a smile on their face, and makes them feel special, important, and motivated to attend your special event.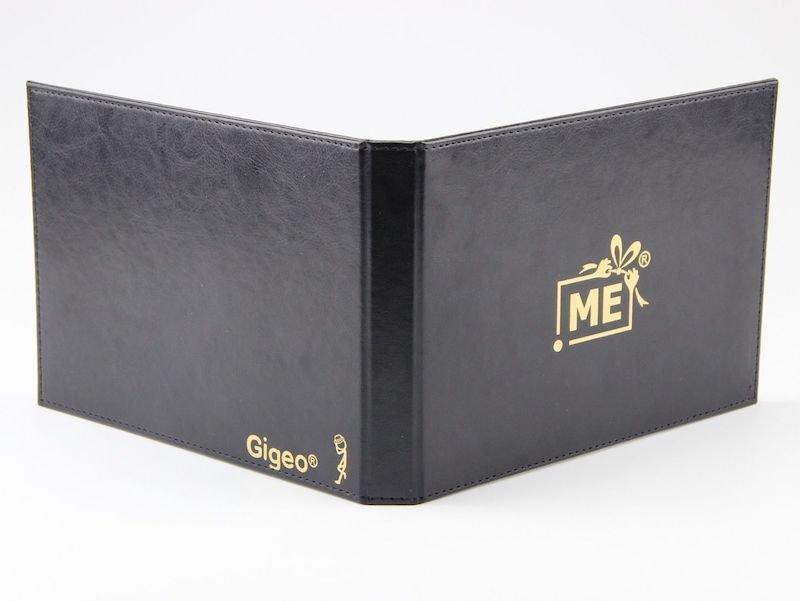 Premium invitations for event planners.
Sending our personalized video invitations is the easiest way to get more guests to your event.
Click here to learn more about Gigeo® personalized video invitations.
Children Birthday Party Invitations Wording Ideas
How To Write A Children Party Invitation?
Are you planning a birthday party, children's party, fundraising event, corporate event or maybe a wedding? Whatever your reason for planning a party or event, you'll need to identify all of the important details. Once you are past the initial planning stages, all that's left is finishing the event planning and sending out the invites.
Sending party and event invitations is the best way to communicate to your guest what the event is about or what it is that you are celebrating.
Guidelines for Writing Kids Party Invitations
The following guidelines are the basic questions you need to answer in your Kids Party invitation. This information can be outlined as the who, what, when, where, and why of the party or event.
Use the wording and design of your Children's Party invitation to tell the guests exactly why you are throwing the party. For example, if it's for a birthday party, make sure to include who it's for and age they are celebrating.
Provide the name of the host for the party or event.
Tell the recipients what the event is all about and what to expect. This can include the description of your theme, activities, and any special requests of the guests.
State the date and time of your party or event. Always include the day of the week as well. For instance, Tuesday May 9th from 7PM to 9PM.
Be clear on the location. Give the physical address and if off-site, also include the name of the venue and phone number for directions.
How to Write A Children's Party Party Invitation – 9 Steps
1. Announce you are having a Children's party.
2. Mention for who or what you are having the party or special event for.
3. Personalize your invitations and say it won't be the same without them.
4. Add detail about the party so that guests know when it is, and what to expect.
5. Let them know what to wear. i.e. cocktail dress, black-tie, business, casual, themed.
6. Include the venue name and address and other pertinent information.
7. Mention that food and drinks will be provided.
8. Request that everyone RSVP by specific date.
9. Tell them how to RSVP. i.e. phone, email, text message or snail mail.
Three important things to think about for your event planning.
1. Party and Event Planning Goals and Objectives
The very first step when planning your event is to establish a measurable goal and objective.
Are you aiming to have an attendance of 25, 175 or 500 people? Are you raising money with a financial target for a worthy cause? Are you generating leads at a trade show? Are you having a restaurant grand opening?
Example Objectives and Goals:
+ Introducing New Local Businesses
+ Selling Party Supplies
+ Renting Venue Space
+ Selling Products
+ Increasing Tourism
+ Participation Objectives
+ Promoting Local Food Trucks
+ Gain More Social Followers
2. Budgeting for Your Event Ideas
+ Small Venues – Restaurant, Sports Bar, Hotel, Ball Room, Winery, Clubs, Art Gallery, Auction House
+ Large Venues – Arenas, University, Hotel, Botanical Garden, Street Fairs, Conservatory
+ Venue Logistics – Contracts, Permits, Insurance, Accessibility, Valet Parking
+ Invitations – Gigeo® Premium Invitations, Digital(email), Snail-Mail, Priority Mail, Linen Paper Invitations
+ Food – Food Trucks, Pig Roast, Multi-Course Dinner, Donut Boards, Hors D'oeuvres, Wine Bar
+ Drinks – Soft Drinks, Self-Serve Bars, Wine Tasting, Cocktails, Libations, Bartenders
+ Live Entertainment – Ventriloquist, Celebrity Lookalikes, Photo Booth, Silent Auction, Concert, DJ
+ Virtual Entertainment – Virtual Escape Room, Mini Masterclasses, Virtual Tours, Digital Auctions
+ Gifts / Giveaways – Luxe Swag Bags, Headphones, Bluetooth Speakers, Touch Screen Gloves, Beach Towels
+ Décor – Balloons, Posters, Lighting, Backdrops, Theme, Fabrics, Props, Tables, Chairs, Flowers
+ Staffing – Security, Hosts, Outsourced Labor, Employees, Volunteers, Emcee
+ Marketing – Influencer Shout-outs, Video Invitations, Social Media, Conventional Advertising
+ Audio Visual – Speakers, Microphones, Projectors, Big Screens, Lights, Still Cameras, Video Cameras
+ The Unknowns – Even the best-planned event will have some additional expenses so don't get caught off-guard!
3. Publicity, Marketing and Promotion
+ Social Media – YouTube, Twitter, Instagram, Snap Chat, Facebook, LinkedIn
+ Press and Media – Write-ups, Sponsors, Radio, News
+ Influencers – Event Calendars, Newsletters, Announcements, Blogs
+ Printed – Brochures, Signage, Billboards, Flyers, Postcards
https://en.wikipedia.org/wiki/Personalization