60
s

 70

s

 80

s 

90

s 

Theme Party Invitations
Retro Invitations for a 60s Themed Party
If you're going for a hippie-style, sixties event why not capture the attention of your invited guests with our personalized 60's party video invitations presented by a James Bond 007, Audrey Hepburn, or a 60s era Clint Eastwood impersonator?
Turning up the flower power will be a breeze. Think tie-dye, peace and love signs, and bright, psychedelic colors, and you'll be in that groovy mindset.
Don't forget, the 1960s weren't just about peace and love, they were also a celebration of modernist furniture, pop art, Vespa scooters, and the British invasion.
Play Beatles music
Play 60s era movie clips
Tie-dye tablecloths
Peace signs and love posters
Posters of Jimi Hendrix, Janis Joplin, the Beatles '60s
Lava lamps
Big yellow smiley faces
Hand out love beads for your guests to wear.
Creative Invitations for a 70s Themed Party
Need 70's party invitations? Send out Austin Powers to tell your guests not to miss the party because it will be "groovy baby," or send a world-class John Lennon impersonator singing a segment of an iconic song from the 70s while inviting each guest to your event. Our invitations are engaging and attention grabbing, and your guests will immediately know that they are important to you and that you went the extra mile to personally invite them.
Creative ideas for a 70s themed party:
Play ABBA, Elvis, and disco music
Play 70s era movie clips at the party
Hang a disco ball
Bell bottoms, tie-dyed, cheesecloth, and floral shirts
Big hair.
Encourage your guests to wear outfits from the 1970s to get fully involved. Street fashion included bell-bottom pants, floral shirts, cheesecloth, and tie-dyed material. Disco was king in the late 70s and super-wide tied, maxi-dresses, and leisure suits were all the rage.
80s Themed Party Invitations Ideas
Imagine receiving a personalized video invitation from Mr. T for your 80s themed office party. You will know right from the start that the party will be full of energy and fun. The 80s was a unique era full of loud colors, extreme fashion, sky high hair, and forever defining music. Our impersonators can advise all your guests how to put together their best 80s outfits.
Some creative ideas for an 80s themed party:
Lip-syncing contest
Air-guitar contest
Moon-walking contest
Rubik's cube contest
Play 80s era movie clips
Boom box with cassette tapes.
To throw a great party with a 1980s theme, include as many 80s nostalgic ideas and items as you can find. There are so many music options from the 80's, like Lionel Richie, Prince, and Cindi Lauper. So many fashion fads scream the 80s like stripy legwarmers, spandex, permed hair, ripped tights, side ponytails, fingerless gloves, male earrings, huge shoulder pads, the list goes on and on. Offer fun prizes for the best outfit, loudest make-up, and most outrageous hair.
Invitations for a 90s Themed Party
Even if you're throwing it back just a few decades, it still counts as a throwback party. After all, it's now going on 30 years! So throw a 90s theme party and make your 90s bash one to remember.
Wh

at to wear to a 90s Party?
The Jean Jacket
The Crop-Top
The Starter Jacket
90s Band T-shirts. i.e AC/DC, Journey, Def Leopard, Nirvana
The Farmer Flannel Shirt
Pleather Jacket
The Oversized Shirt
Bucket Hats
Gigeo® personalized video invitations will make a difference!
Whether you're hosting a company function, celebrating a special occasion, throwing a client appreciation event, or just looking for a unique outing with friends, we create event invitations that your guests will never forget. When they receive one of our personalized invitations in the mail, they will know it's important to you that they attend your 60s, 70s, or 80s themed event.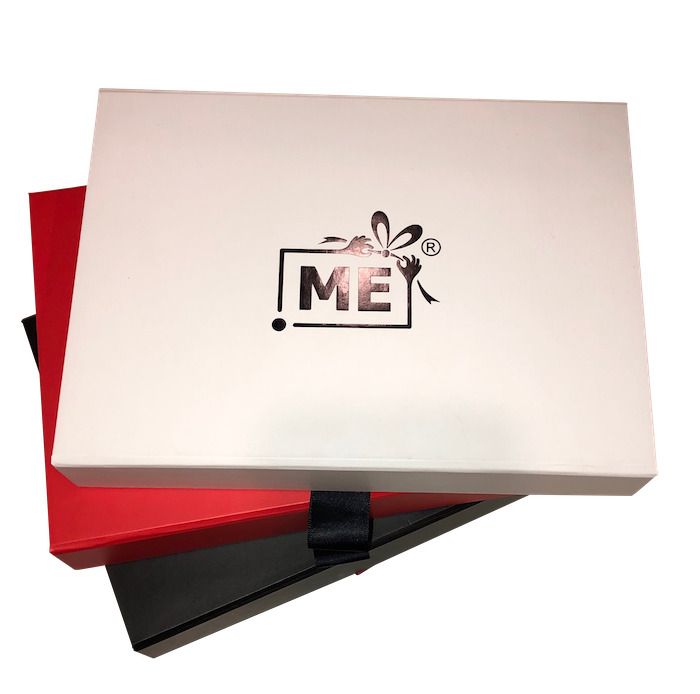 Need a creative 60s 70s or 80s party invitation? Watch this personalized invitation by Mr. T (impersonator).
We use celebrity impersonators to create a memorable guest experience even before the event begins. 
Gigeo® personalized video invitations are special and unique. They increase guest engagement, get their attention, puts a smile on their face, and makes them feel special, important, and motivated to attend your special event.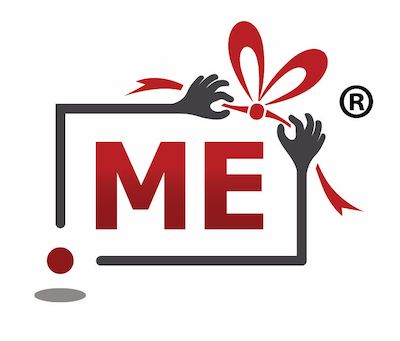 Premium invitations for event planners.
Sending our personalized video invitations is the easiest way to get more guests to your event.
Click here to learn more about Gigeo® personalized video invitations.
60s 70s 80s 90s Party Invitations Wording Ideas
Here are some invitation wording samples and templates to help get you started in the right direction.
Note: (The templates below are not video invitation scripts that Gigeo® uses with our celebrity impersonators.)
Updated wording ideas for 60s 70s 80s Theme invitations are on the way! In the meantime, listed below are invitation formats and general invitation examples.
===
How To Write A 60s 70s 80s 90s Theme Party Invitation?
Are you planning a birthday party, pirate party, fundraising event, product launch party or maybe a non-traditional wedding? Whatever your reason for organizing a party or event, you'll need to identify all of the important details. Once you are past the initial planning stages, all that's left is finishing the event planning and sending out the invitations.
Sending party and event invitations is the best way to communicate to your guest what the event is about or what it is that you are celebrating.
Guidelines for Writing 60s 70s 80s 90s Theme Invitations
The following guidelines are the basic questions you need to answer in your 60s 70s 80s Theme invitation. This information can be summarized as the who, what, when, where, and why of the party or event.
Use the wording and design of your 60s 70s 80s Theme invitation to tell your guests why you are throwing the party. For example, if it's for a birthday party, make sure to include who it's for and age they are celebrating.
Provide the name of the host for the party or event.
Tell the recipients what the party is all about and what to expect. This may include the description of your theme, activities, and any requests of the guests.
State the date and time of your party or event. Always include the day of the week as well. For instance, Friday October 13th 9PM to Midnight
Be clear on the location. Give the physical address and if off-site, also include the name of the venue and phone number for directions.
How to Write A 60s 70s 80s Theme Party Invitation – 9 Steps
1. Announce you are having a 60s 70s 80s Theme party.
2. Mention for who or what you are having the party or special event for.
3. Personalize your invitations and say it won't be the same without them.
4. Add detail about the party so that guests know when it is, and what to expect.
5. Let them know what to wear. i.e. cocktail dress, black-tie, business, casual, themed.
6. Include the venue name and address and other pertinent information.
7. Mention that food and drinks will be provided.
8. Request that everyone RSVP by specific date.
9. Tell them how to RSVP. i.e. phone, email, text message or snail mail.
Three important areas to think about for when event planning.
1. Event and Party Planning Objectives and Goals
The first step when planning your event is to establish a tangible objective and goal.
Are you aiming to have an attendance of 50, 125 or 500 people? Are you fundraising with a financial target for a charity? Are you generating leads at a pharmaceutical conference? Are you having a restaurant grand opening?
Example Objectives and Goals:
+ Increased Community Participation
+ Selling Party Supplies
+ Renting Venue Space
+ Selling Wedding Gowns
+ Improving Customer Satisfaction
+ Increase Staff Loyalty
+ Promoting Education
+ Stronger Social Media Presence
2. Budgeting for Your Event Ideas
+ Small Venues – Restaurant, Sports Bar, Hotel, Ball Room, Brewery, Clubs, Art Gallery, Auction House
+ Large Venues – Stadiums, University, Conference Center, Parks, Beaches, Conservatory
+ Venue Logistics – Permits, Insurance, Accessibility, Valet Parking, Contracts
+ Invitations – Digital(email), Snail-Mail, Priority Mail, Gigeo® Premium Video Invites, Postcards
+ Food – Food Stations, Pig Roast, Multi-Course Dinner, Dessert Tables, Appetizers, Wine Bar
+ Drinks – Soft Drinks, Self-Serve Bars, Wine Tasting, Cocktails, Libations, Bartenders
+ Live Entertainment – Ventriloquist, Celebrity Impersonators, Photo Booth, Silent Auction, Concert, DJ
+ Virtual Entertainment – Digital Auctions, Virtual Escape Room, Mini Masterclasses, Virtual Tours
+ Gifts / Giveaways – Headphones, Touch Screen Gloves, Bluetooth Speakers, Premium Swag Bags, Beach Towels
+ Décor – Posters, Lighting, Theme, Fabrics, Chairs, Tables, Backdrops, Props, Balloons, Flowers
+ Staffing – Security, Hosts, Outsourced Labor, Employees, Volunteers, Emcee
+ Marketing – Influencer Shout-outs, Video Invitations, Social Media, Conventional Advertising
+ Audio Visual – Speakers, Microphones, Projectors, Big Screens, Lights, Still Cameras, Video Cameras
+ The Unknowns – Even the best-planned event will have some additional expenses so don't get caught off-guard!
3. Publicity, Marketing and Promotion
+ Social Media – Instagram, Facebook, Snap Chat, YouTube, LinkedIn, Twitter
+ Press and Media – Radio, Write-ups, News, Sponsors
+ Influencers – Blogs, Announcements, Event Calendars, Newsletters
+ Printed – Flyers, Brochures, Postcards, Billboards, Signage
https://www.merriam-webster.com/dictionary/theme