Gigeo® Premium Video Invitations
Off-The-Shelf 
Premium

Video Invitation Books
with Luxe Packaging
The easiest way to send video invitations and event videos to your guests.
Weddings, Private Parties, Conferences, Corporate Events, Real Estate, Pharma & Healthcare, Product Launches, Galas, Trade Shows, Charity Fundraising, Relationship Marketing and Special Events.
Our video books are made with premium materials and components. A boldly stitched PU leather-bound invitation book says "important" before it's even picked up. Once the book is opened, it automatically starts playing your event video(s). Choose from black, white, or red.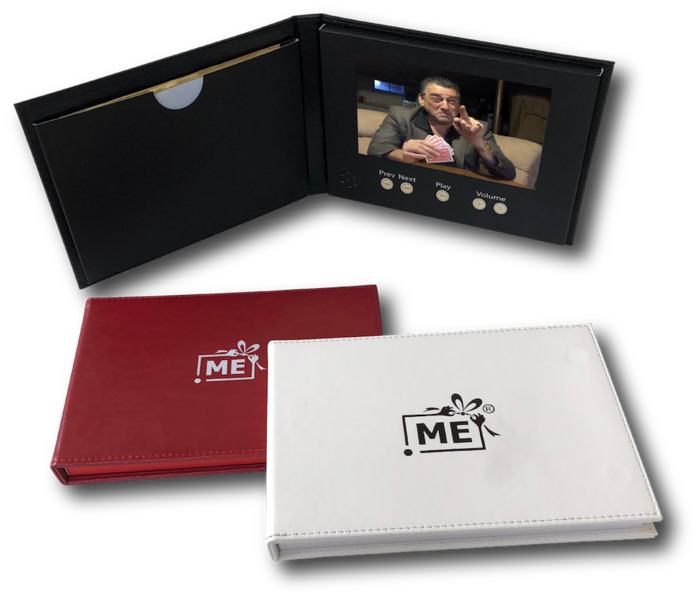 Each video book includes an embedded seven-inch high-definition LCD display with a built-in speaker. Video books arrive pre-charged and will last about two hours of continuous play. The battery can be recharged with the provided micro USB charger/data cable. Users can upload or download videos to and from the book.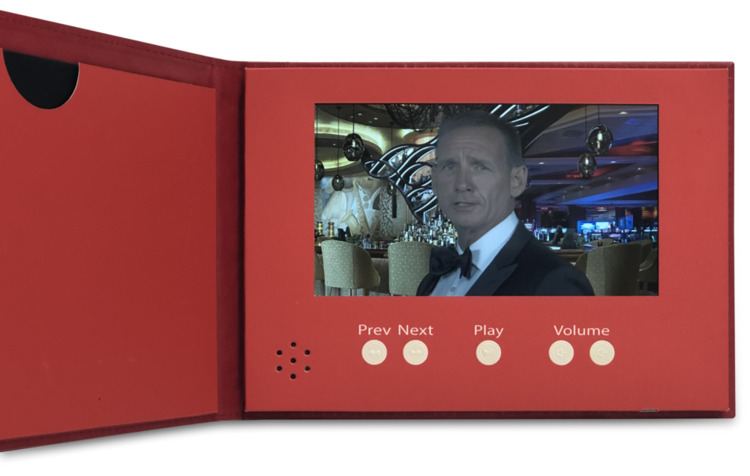 The inside pocket holds a 5 ½" x 8 ¼" postcard, RSVP, or other pertinent information. Each book is provided with a luxurious black linen, and silver, or gold foil-lined envelope.
| | |
| --- | --- |
| Screen: | 7" High Definition IPS Screen (1024×600) |
| Book Material: | Colored PU-Leather, Stitched, Double Padding |
| Book Size: | 8 ½" x 6 ¼" x ¾" |
| Inside Pocket: | 8 ¼" x 5 ½" |
| Capacity: | 4GB of Hard Drive Space |
| Video Support: | .mov, .mv4, .mp4, .avi |
| Power On/Off: | Magnetic Control – Auto plays upon opening the book. |
| Speaker: | 8R/1W |
| Battery: | 4000mah Li-battery – 2 Hours Continuous Play |
| Battery Life: | Battery will hold a charge for approximately 3+ months. |
| Buttons: | Play/Pause, Previous/Next, Volume Up, Volume Down |
| Standby Screen: | (Splash Screen): [ME] |
| Volume: | Adjustable, Default Volume Set to 7 |
| Charging / Data Cable: | Micro USB |
Now more than ever, your event needs creativity to shine, and as the event planner, you can help influence the event's chances of success long before it starts by engaging your audience with Gigeo® video books.
Each video book comes with a premium, color-matched box with magnetic closure, black cloth ribbon, and protective foam insert.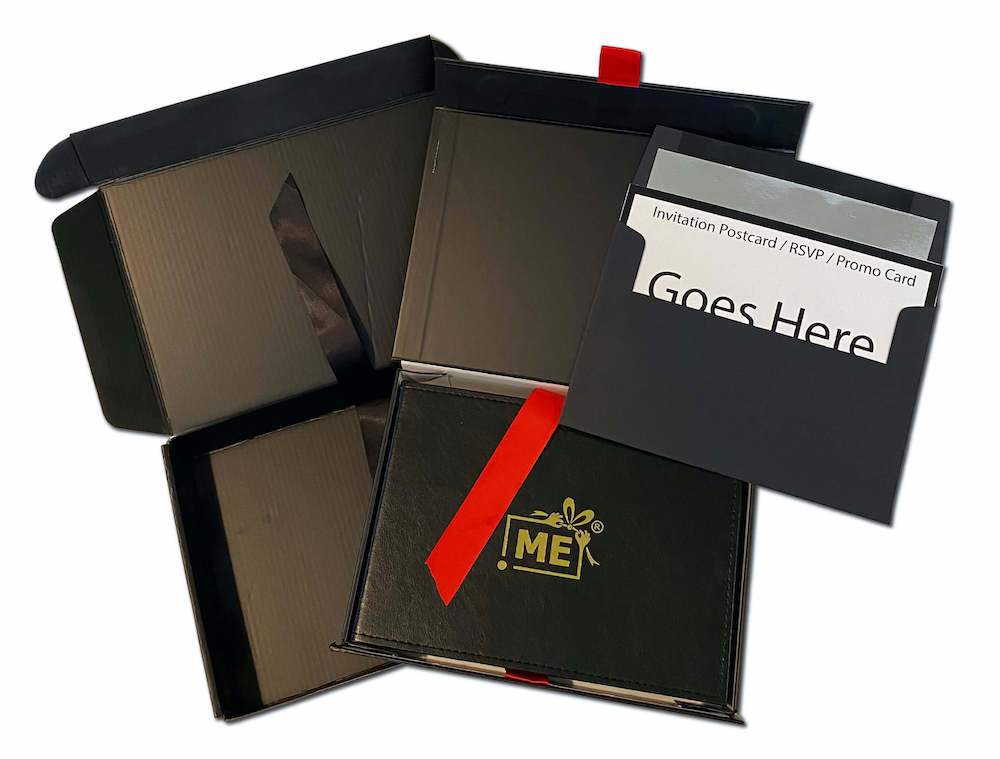 We can make it even easier for you.
Send us your video(s) and we will upload it into the video book for you. Your video books and packaging will arrive at your location fully charged and ready to ship out. Send us your RSVP postcards and we'll insert them into the inside pocket of the video book. You can send us your mailing list and we will print out and apply the UPS trackable shipping labels and then send out your video books for you. We will email you all the shipping tracking numbers.