Fundraising Event Ideas
Your fundraising event ideas should not be taken lightly because charity events are probably one of the most difficult events to organize. For the most part, you are basically inviting your VIPs to a place and asking them for their money. Although these events are always good, it is still hard to ask people for money. It is not easy to think of great fundraising ideas that will be impactful as well. You will need people to empathize with you, which is not simple by any means. Do not worry, though. We will help you with this.
Creative Fundraising Event Ideas
Why are creative fundraising invitations so important? Because engaging your guest list with your important upcoming event is a must! It's true that guest engagement is the driving force behind you having a successful event, large or small. However, creativity is what will make it stand out.
First and Foremost – Cater to the Donor
You must try to make each of the guests feel equally important and give them enough attention throughout the event—people like being treated important, especially on occasions like these. When the audience gets more attention than usual, they will be inclined to donate more. Every guest at the event must be treated like a VIP. It would be best if you made them feel that each one of their donations can truly make a difference so start with personalized fundraising invitations by Gigeo®.
Make Your VIPs Feel Special
When you call each guest by their name, they will feel special. You can call them things like generous and kind-hearted. By doing this, they will not only be inclined to donate more, but they would also have a long-lasting impression about you and your work.
This time, think Inside-The-Box!
It's time to be creative, different and personalize your fundraising event invitations.
Need a creative fundraising invitations? Watch this personalized invitation by Oprah (impersonator).
We use celebrity impersonators to create a memorable guest experience even before the event begins. 
Gigeo® personalized video invitations are special and unique. They increase guest engagement, get their attention, puts a smile on their face, and makes them feel special, important, and motivated to attend your special event.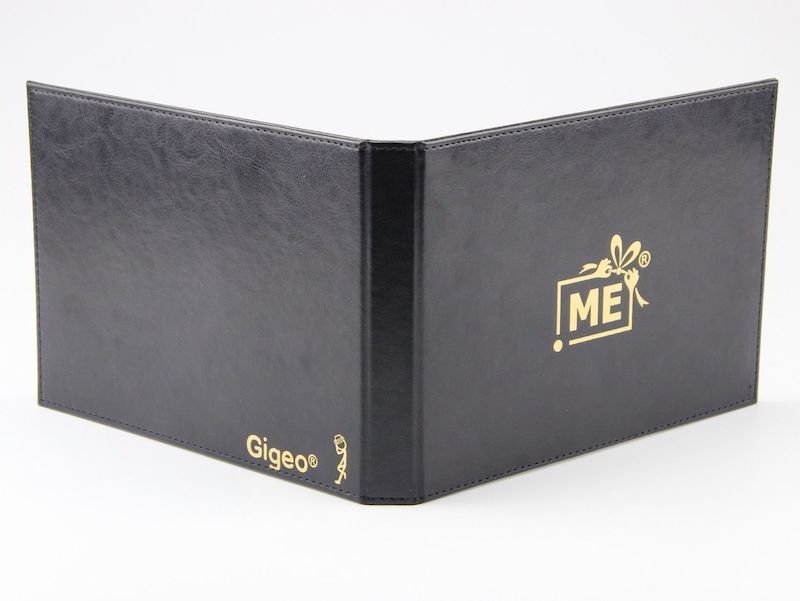 Premium invitations for event planners.
Sending our personalized video invitations is the easiest way to get more guests to your event.
Click here to learn more about Gigeo® personalized video invitations.
Live and Virtual Fundraising Event Ideas
Silent Auctions
A silent auction is a fantastic way of raising funds. You can easily raise funds without having to go through the troubles of an actual auction. The audience would have to fill out a form in which they will have to write their information and the highest amount they are willing to pay for each item. People with the highest bids would be the winner. You can also add some experiences such as coaching sessions on top of that.
Live Artwork Painting
Have a artist complete a compelling painting that your guests can bid on and have the proceeds go towards the charity, fundraiser, foundation or other worthy cause.
Donating Digitally
Not all people may be able to attend the event physically. In that case, do not just forget about them. You can try to livestream the whole event on your social media page and make it easily accessible to everyone. It will allow more people to join the fundraiser event and take part in it.
The Red Carpet
Adjust a red carpet on the entrance will make the guests really feel like VIPs. Moreover, you can also set up a professional photographer to take pictures of the guests on the red carpet. Making them feel special will encourage them to donate more during the event.
Benefitted Keynote
Make sure to invite some guests who are willing to speak at the keynote sharing their stories and why this fundraising event is important for them. Such motivational talks allow the audience to feel connected more emotionally, which leads to them donating.
Raffles and Giveaways
Raffles are quite popular for such occasions. It proves useful in low-budget situations where you would only have to pay for the cost of tickets. What you can do even more is that you can put tickets in a bowl and the prize of that is half of the money gathered. The rest would be donated to any designated charity.
Homemade Carnival
If you have an adequate budget, you can go for an expensive and fun carnival where there can even be a couple of rides. If not, there are still various options to play around with. You can opt for smaller stalls where the attendees can play lots of different mini-games, eat different delicious foods and try their luck in luck-based games. Just like the casino night, you will have lots of options.
Bring to Buy
This method is also a popular one for fundraising events. People can bring things such as food, clothing, or even brand-new items. It is a fun activity while simultaneously working towards a good cause.
Sponsored Bar
In this method, the sponsor would agree to match any amount that was made by their products. It could be drinks or any other product they want to market. The matched amount would then be donated towards charity by the sponsor. It would help them market themselves, as well as donate towards charity.
Diverse Keynote Speakers
As the organizer for this event, not only should you look for keynote speakers who are relevant to the audience, but also those that can provide diverse perspectives. It is because representation matters. When you plan on selecting some keynote speakers for this event, make sure to look for people who can represent the diversity of the community.
Charity Photo Booth
You can make great use of photo booths in your fundraising event. People love photo booths. When they are going to know that the money is going to charity, they will not hesitate to pay for this service.
Full Valet Service
Having the attendees' valet and car washed while they attend the event is certainly a fabulous idea. Any earning made from that will go directly to a designated charity. It will motivate the guests to donate a little more amount.
Casino Night
A casino night is probably one of the most popular types of theme you can choose for a fundraising event. The attendees will have fun playing casino games, drinking cocktails, winning prizes, and eating tasty hor d'oeuvres. Further, you can also choose to organize charity poker tournaments among the attendees. With a casino night theme for a fundraiser event, you will have tons of options.
Fashion Show
Finally, you can also choose the have a fashion show theme for this fundraising event. You can have boutiques, local talents, or even the guests submit their own fashion design for the event. You can either choose this to be a small segment of your fundraising event or if you want, you can make this the whole theme of the event. Choose according to what suits your budget.
Influencer Awareness
You can get some sort of an influencer or a celebrity to get involved in this event for a good cause. With its appearance, it will definitely motivate the guests to donate at least some amount. If you cannot arrange a celebrity physically, you can ask them to record a video asking people to donate. It would be nice for the guests to see an influencer donate money in the same event as they donate.
Donating Matching
You can look for a sponsor or company that can match the amount you have raised so that it could double immediately. Knowing this, guests would tend to donate more since they know the amount will be doubled in the end. Some sponsors have certain criteria. Instead of sponsoring the whole event, they would double their bid only if you manage to complete certain criteria, such as completing a sports event.
Animal Guests
You can work alongside an animal shelter for this one. The guests would feel emotional when they see such innocent animals present in the fundraising events. Pet owners would feel more connected to the charity with this. Everyone loves cats and dogs. Some guests might even ask to adopt the animals.
Donation Kiosks
With kiosks, you won't have to worry about having cash and checks for your event. Kiosks take contactless and card payments.
Fundraising Exhibition
You can ask the guests to take photographs before the event begins. Then choose the best photographs among them and set them up for an auction or a silent auction event at the end.
Utilize Storytelling
In order for the audience's emotions to get connected to the cause, good storytelling is necessary. Without perfect storytelling, the potential donors would not be able to feel connected to the cause perfectly and will fail to understand its worth. With good storytelling, people will definitely feel connected at an emotional level and will donate the money. In order to get a lot of contributions from the people, make sure that you use storytelling the correct way.
Boost Engagement
You are capable of following your groups on social media platforms such as Twitter just by using hashtags. Ask the attendees about their thoughts on pre and post-event surveys.
Slumber Party
You can have pajamas for the guests and play them a movie. Create an old-themed cinema. You can charge the guests for the tickets, drinks, and popcorns. Other entertainment areas such as a pamper zone, lounge, or pillow fight area could be set as well. It would make the whole event a lot more fun for the guests.
How to Write A Fundraising Invitation – 9 Steps
1. Announce you are having a fundraiser.
2. Mention for who or what you are having the fundraiser or special event for.
3. Personalize your invitations and say it won't be the same without them.
4. Add detail about the party so that guests know when it is, and what to expect.
5. Let them know what to wear. i.e. cocktail dress, black-tie, business, casual, themed.
6. Include the venue name and address and other pertinent information.
7. Mention that food and drinks will be provided.
8. Request that everyone RSVP by specific date.
9. Tell them how to RSVP. i.e. phone, email, text message or snail mail.
Three important areas to be mindful of for your event planning.
1. Party and Event Planning Goals and Objectives
The very first step when planning your event is to establish a tangible objective and goal.
Are you aiming to have an attendance of 60, 400 or 500 people? Are you generating leads at a pharmaceutical conference? Are you in charge of a charity silent auction? Are you planning a 50th birthday celebration for a CEO?
Example Goals and Objectives:
+ Building Community Pride
+ Selling Party Supplies
+ Renting Venue Space
+ Selling Real Estate
+ Improving Customer Satisfaction
+ Participation Objectives
+ Economic Investment
+ Stronger Social Media Presence
2. Budgeting for Your Event Ideas
+ Small Venues – Restaurant, Bar, Hotel, Ball Room, Winery, Clubs, Art Gallery, Auction House
+ Large Venues – Stadiums, University, Hotel, Parks, Beaches, Museum
+ Venue Logistics – Permits, Insurance, Accessibility, Valet Parking, Contracts
+ Invitations – Gigeo® Luxury Invitations, Digital(online), Direct Mail, Priority Mail, Linen Paper Invitations
+ Food – Food Stations, Pig Roast, Multi-Course Dinner, Donut Boards, Hors D'oeuvres, Wine Bar
+ Drinks – Soft Drinks, Self-Serve Bars, Libations, Wine Tasting, Cocktails, Bartenders
+ Live Entertainment – Ventriloquist, Celebrity Lookalikes, Photo Booth, Silent Auction, Concert, DJ
+ Virtual Entertainment – Digital Auctions, Mini Masterclasses, Virtual Escape Room, Virtual Tours
+ Gifts / Giveaways – Luxury Swag Bags, Headphones, Bluetooth Speakers, Touch Screen Gloves, Beach Towels
+ Décor – Props, Lighting, Backdrops, Theme, Flowers, Fabrics, Tables, Chairs, Balloons, Posters
+ Staffing – Volunteers, Security, Hosts, Emcee, Outsourced Labor, Employees
+ Marketing – Conventional Advertising, Influencer Shout-outs, Video Invitations, Social Media
+ Audio Visual – Video Cameras, Speakers, Microphones, Projectors, Big Screens, Lights, Still Cameras
+ The Unknowns – Even the best-planned event will have some additional expenses so don't get caught off-guard!
3. Publicity, Marketing and Promotion
+ Social Media – Instagram, Facebook, Snap Chat, YouTube, LinkedIn, Twitter
+ Press and Media – News, Radio, Sponsors, Write-ups
+ Influencers – Announcements, Blogs, Newsletters, Event Calendars
+ Printed – Signage, Postcards, Brochures, Flyers
https://en.wikipedia.org/wiki/Event_management