Event Entertainment Ideas
Event Entertainment Ideas
Are you an event planner in charge of the event entertainment ideas for a company, business, or office event? Or maybe it's a private affair. Is that right? Listen, of course we have a lot of excellent event ideas listed below, but whether it's a product launch, leadership retreat event, or a holiday party, drive this one point home. The more you can get your attendees and invited guests involved, engaged and talking about the event, the better! The objective is to put on an event that gives everyone remarkable experiences while achieving the main goals of your event. All the event decisions should be aligned to support that objective. After you get all your ideas lined up, begin thinking about how to cohesively blend those ideas into your event.
Creative Event Entertainment Ideas
When it comes to creative event entertainment ideas, there is just one problem you may encounter. The feeling of "been there, done that" alive and well in the minds of your guests the moment they are invited to the event. The truth is, they are probably right. But you can really change that perception by doing something different and innovative from very the start. You can make them feel good when they think about the upcoming event. You can make them feel excited and eager to attend. You can make them feel important! And the sooner, the better!
So how do you do that? You do something that no one else is doing. You do it with the most overlooked, untapped and underutilized opportunity available to you. The invitations! It's true; the way you invite your guests and VIPs will make all the difference. So, be different!
Sending Gigeo® personalized video invitations is the easiest way to engage your guests and VIPs while creating a buzz long before your event begins.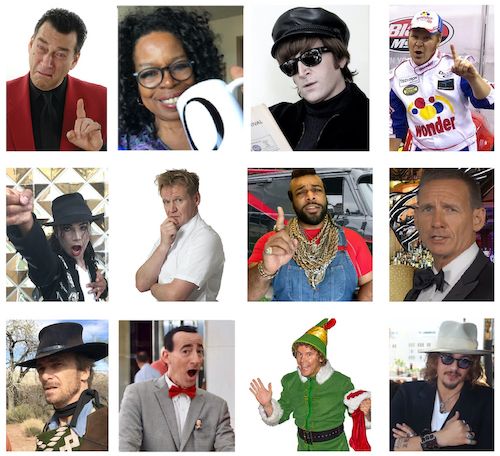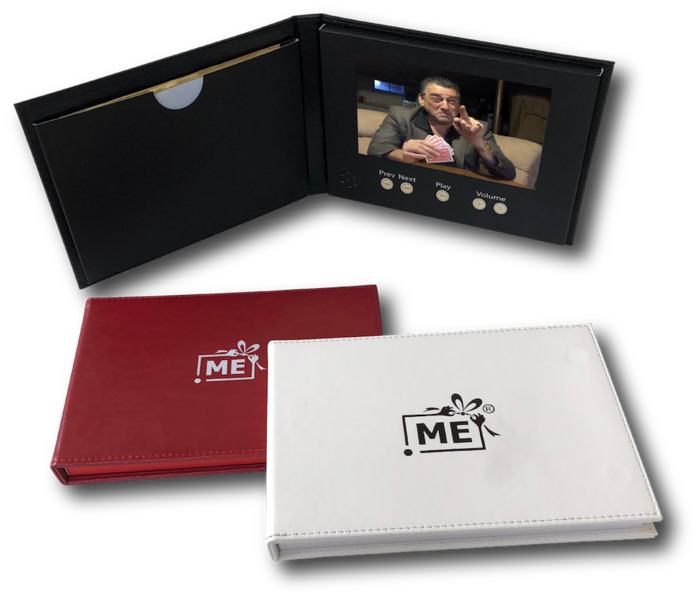 It's time to be creative, different and personalize your event invitations.
Need creative event ideas? Watch how we invite your guests and attendees with our celebrity impersonators.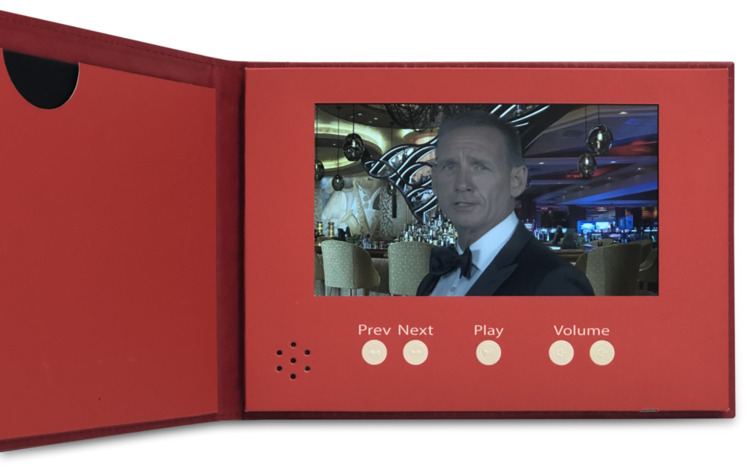 We use celebrity impersonators to create a memorable guest experience even before the event begins. 
Gigeo® personalized video invitations are special and unique. They increase guest engagement, get their attention, puts a smile on their face, and makes them feel special, important, and motivated to attend your special event.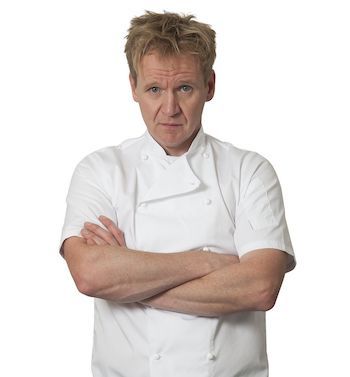 Premium invitations for event planners.
Sending our personalized video invitations is the easiest way to get more guests to your event.
Click here to learn more about Gigeo® personalized video invitations.
Event Entertainment Ideas for Planners
Listed below you'll see a large variety of inspiring, innovative, creative, and out of the ordinary event ideas to help get your event planning headed in the right direction.
Comedians
Laughter can create positive memories for your event. A good comedian can also act as the host of other elements of the event. Make sure to hire a comedian whose theme suits your tone and crowd. Otherwise, due to all the wrong reasons, you may be remembered.
Stunt Performers
Leave a lasting impression on your audience with fire eaters and sword swallowers to stunt bikes or ball tricks, and stunt performers!
Strolling Celebrity Impersonator and Lookalikes
These characters will mingle with your guests, take pictures and help make your event a blast. President Trump, Barack Obama, Robert De Niro and John Lennon to name a few.
Interactive Audience Games
Keep your audience engaged and engaged by integrating audience games into your regular content. Spectator games can include the use of live props: for example, beach balls or the famous inflatable whale, which will get people filming your event when thrown by the crowd. It may also include trivia questions that attendees can answer through your conference app.
Digital Cartoon Art
Forget pen and paper; this is the comic art of the new media age! Digital cartoonists are among the most popular options for corporate events, which require entertainment performances that incorporate technology. Visitors can tweet or post their own artwork (which may include company logos, brands, or products!). Artists can also send comics to participants via email or post them on the company's social media sites in real-time!
Coffee Art
Coffee art gives the term "instant art" a whole new meaning! Your participants will do their best to share these small, drinkable personal artworks via social media. The artist uses a portable coffee machine to capture event participants' faces in his cup of delicious coffee.
Corporate Percussion
For corporate clients, artists will use ladders, machinery, and other products to perform. These performances also add to the wow factor because they are fast-paced, upbeat performances.
Group Dance Lesson
If your activity includes music and dance, a group dance class may be a great way to reflect your activity's theme and allow attendees to stand out and have fun. For example, in a recent Cuba-themed event in South Florida, the host gave a salsa lesson. The dancers did a great job interacting with the crowd. Eventually, the CEO, leadership team and major customers all joined in. The next day, this caused a lot of laughter and good conversations.
Classy Table Tennis
Table tennis is easy to make into a mini-game and allows up to 4 participants to participate at once. Create a recurring tour tournament with the team for company retreats, or play "head to five" matches to keep it short and sweet!
Responsive Flooring
Whether it is used on the dance floor, event entrance or the main hall floor, responsive and interactive flooring is an exciting event concept. It is very popular and does not require permanent fixtures or adjustments to make the venue more attractive. Usually, you can use projectors and tracking cameras to achieve different effects. Some displays involve moving scenes, where elements interact with the user as they walk by, for example, a koi pond where fish will swim when you approach them. You might have a game where participants must run and grab different elements to create high scores, thereby creating an interactive game on the court. It can be combined to a larger floor or upgraded to accommodate interaction with more guests.
Tablet / iPad Magicians
For technology and gadget lovers/events, the iPad Magician is the perfect choice to amaze your guests. The iPad Magician will perform customized performances for the digital age. Many high-profile brands and events are eager to experience this.
Street Entertainers
Invite street performers to create an urban atmosphere in your event. They are always popular with innovative performances. You can provide various options, including beats, tricks, break dancers or homemade instruments.
Liquid Nitrogen Ice Cream Station
The liquid nitrogen ice cream operation station is a fresh and exciting choice for more traditional dessert stations. Participants choose their own flavors and toppings to create custom flavors. The waiter then uses liquid nitrogen to quickly freeze the ingredients and form ice cream in front of their eyes. This type of dessert station is especially suitable for those who like science!
Aroma DJ
They say that smelling triggers memories, right? Well, why not make sure that your guests remember your event with an aroma DJ! Using the "Aroma Lab", these new and exciting DJs mix oil, fragrance, and natural pheromones together, controlling the dance floor's atmosphere by mixing seamless aromas!
Retro Video Games
Nostalgia can enhance the event's fun and adding retro video games can bring participants back to their youth. This great idea adds a huge element to any event. Installing the traditional Super Mario game on a large controller, for example, allows others to play together!
Video Mapping Dance Crews
Facts have proved that these activities are a huge success for company events. With the fusion of humans and computers, new technologies enable performers to take dance/visual performance to a new level. These actions can include specific music and graphics, as well as logos and company messages.
Interactive Wait Staff
Suppose there are many people, but space causes them to be separated. In that case, you can engage everyone by arranging interactive waiters. It may be in the form of singing or dancing staff, imitators, roller skates or wearable tables, all of which provide food and drinks when interacting with guests. Such an idea enables conversation starters, as well as memorable experiences.
Aerial Performers
When your floor space or room is small, one sure way to attract the audience is to let the artists and entertainers sit back and relax. Overall, it makes the venue more interactive. Aerial performers also add an exciting element because they are high above the audience, making them feel a part of the act itself.
Celebrities/Influencers
Hire celebrities or influential people to participate in your events, speak or interact at meetings to attract attention. Or you can ask them to conduct remote Q&A sessions on your social media channels as part of their entertainment activities. Don't have a budget? Try a look-a-like to pose with customers on the event floor or entrance; no doubt, this will enable people to talk on social media, especially the best social media!
Sand Artists
These talented artists will perform customized sand animations for various company events. These programs have a clear wow factor, ensuring that your activities are remembered!
The objectives and goals of corporate events tend to vary a lot from one event to the other. This makes the planning, production and execution of your event very different from other types of events. As a result, it can be difficult to stay focused on the corporate goals and objectives for the event your are responsible for. Additionally, there is always a demand for new creative and innovative event ideas and guest experiences. And it really doesn't matter if the event is for live, in-person attendees or an online virtual event.
TYPES OF CORPORATE EVENT OBJECTIVES
+ Create Press Coverage
+ Stimulate Social Media Coverage
+ Changing Customers' Perceptions
+ Making A Team Bond
+ Support Above The Line Marketing Activities
+ Motivate Sales Personnel
+ Making The Boss Happy
+ Entertain Executives And Managers
RESPONSIBILITIES OF CORPORATE EVENT PLANNERS
+ Conferences
+ Awards Ceremonies
+ Employee Training
+ Trade Shows
+ Sales Meetings
+ User Events
+ Seminars
+ Meetings
+ Board Retreats
+ Focus Groups
+ Corporate Hospitality
+ Dinners
+ Product Launches
+ Leadership Retreats
+ Client Entertaining
+ Team Building
FACTORS WHEN CHOOSING A CORPORATE EVENT VENUE
+ Accessibility
+ Capacity
+ Catering
+ Climate
+ Infrastructure
+ Location
+ Services
+ Staff
+ Sustainability
+ Tech Facilities
+ Timing
CORPORATE EVENT TYPES
+ Awards Ceremonies
+ Board Retreats
+ Business Anniversary
+ Celebrations
+ Client Entertaining
+ Conferences
+ Corporate Hospitality
+ Corporate Parties
+ Dinners
+ Employee Training
+ Focus Groups
+ Holiday
+ Leadership Retreats
+ Meetings
+ Milestones
+ Product Launches
+ Sales Meetings
+ Seminars
+ Team Building
+ Trade Shows
+ User Events
CORPORATE EVENT EXPERIENCES IDEAS
+ Digital Walls
+ Photo Booth
+ Bowling
+ Hover Ball Archery
+ Matching Step and Repeat
+ Digital Forest
+ Wine Blending
+ Performance Companies
+ Selfie Props
+ Neon Light-Up Furniture
+ Casino Tables
+ VIP Shuttle
+ 360-degree Photo Booth
+ VR Game Experiences
+ Indoor Fields
+ Inflatable Games
+ Climbing Wall
CORPORATE EVENT NETWORKING GAMES IDEAS
+ Change Teams Each Time
+ Networking Lounge
+ Big Scalextric
+ Escape Rooms
+ Ball Pit
+ Casino Tables
+ Peekaboo Step & Repeat
+ Segmented Escape Rooms
+ Ice Breakers
+ Giant Chess
+ Inflatable Obstacle Courses
CORPORATE EVENT TECHNOLOGY IDEAS
+ Gesture Control Presentations
+ Wearable Feedback Technology
+ Headshot Lounge
+ 360-degree Video
+ Digital Graffiti Wall
+ iPad Food Ordering
+ Photo Booth GIF Maker
+ 360-degree Photography
+ Circular LED Screen
+ Virtual Reality Headsets
CORPORATE TRADE SHOW IDEAS
+ Beacons
+ Corporate Stands
+ Slide Decks
+ Smart Badges
+ Demo Stations
+ VR Demos
+ Cut Out Backdrops
CORPORATE EVENT BRANDING IDEAS
+ Roaming Competitions
+ Branded Balloons
+ Charging Stations
+ Limited Pop-Ups
+ Tethered Hot Air Balloons
+ Branded Segways
+ Dessert Signage
+ Unique Staff Uniforms
+ Branded Furniture
+ External Stair Wraps
+ Activation Pillars
+ Branded Swag
CORPORATE EVENT DECOR IDEAS
+ Cut Out Backdrops
+ Balloon Ceiling
+ Aerial Hoops
+ Sustainability Concepts
+ Indoor Tailgate
+ Unique Dance Floors
+ Standing Desks
+ Props
+ Focal Pieces
+ Branded Balloons
+ Project Mapping
+ Picture Profile Runway
+ Unusual Venues
+ Fabric Tunnels
CORPORATE ENTERTAINMENT IDEAS
+ Sand Artists
+ Synchronized Swimmers
+ Walking Robots
+ Dance Groups
+ Ipad Magicians
+ Corporate Percussion Groups
+ Roaming Entertainment
+ Video Mapping
+ Talking Robots
+ Laser Shows
+ LED Shows
CORPORATE GIFTS IDEAS
+ Corporate Subscriptions
+ Gigeo Video Invitations
+ Community Focus
+ Accommodation Paid
+ Overnight Stay
+ Professional Coaching Day
+ Gourmet Hampers
CORPORATE EVENT CATERING IDEAS
+ Bespoke Mini Boards
+ Canape Junk Food
+ Donut Wall
+ Smoothie Jars
+ Canape Spoons
+ Niche Snacks
+ Food Infusion
+ Vintage Drink Bus
+ Servers
+ Ice Luge
+ Private Chef
+ Interactive Gourmet
+ Mixologists
+ Dinner Boxes
+ Drink Stations
+ Sponsored Cocktails
CORPORATE FOOD and BEVERAGE IDEAS
+ Stir-fried Ice Cream Parlor
+ Personal Pineapple
+ Portable Shrimp and Grits
+ Charcoal Lemonade
+ Donut Wall
+ Sushi Rainbow
+ Willy Wonka-sized Chocolate Fountain
+ Tacos and Mini Margaritas
+ Shaved Ice
+ Strawberry Roses
+ Share Boards
+ Rainbow Chocolate-Covered Strawberries
+ Booze-Free Cocktail Bar
+ Creme Brulee Shooters
+ Trash Can Nachos
+ Caramel Garnish
+ Fruit and Veggie Animals
+ Mini Pails of Food
+ Champagne Jelly Cubes
+ Bacon Bar
+ Savory Lollipops
+ Floral Ice Bucket
+ Pretzel Station
+ Cactus Macaroons
VIRTUAL EVENT IDEAS
+ Virtual Benefits Fair
+ Virtual Bingo
+ Virtual Career Fair
+ Virtual Casino Night
+ Virtual Charades
+ Virtual Coffee Breaks
+ Virtual Concerts
+ Virtual Conference
+ Virtual Cooking Class
+ Virtual Crime Scene Investigation
+ Virtual Dinner Party
+ Virtual Education Fair
+ Virtual Escape Room
+ Virtual Exhibition Fair
+ Virtual Fitness Session
+ Virtual Guess Who
+ Virtual Improv
+ Virtual In-It To Win-It
+ Virtual Jam Sessions
+ Virtual Job Fair
+ Virtual Murder Mystery
+ Virtual Murder Mystery Dinner
+ Virtual Onboarding Fair
+ Virtual Open Day
+ Virtual Poker Tournament
+ Virtual Product Launch
+ Virtual Scavenger Hunt
+ Virtual Trade Show
+ Virtual Trivia Nights
+ Virtual Wine Tasting Kits
+ Virtual Yoga Classes
https://en.wikipedia.org/wiki/Personalization