Public Event Ideas
Are you an event planner in charge of the public event ideas for a town, local businesses, or city office? Or maybe it's a semi-private affair. Do we have that right? Yes, we have plenty of fantastic event ideas listed below, but whether it's a product launch, conference event, or a corporate party, the bottom line is this. The more you can get your attendees and invited guests engaged, involved and talking about the event, the better! The objective is to put on an event that gives every person remarkable experiences while achieving the important goals of the event itself. All the event decisions need to be lined up to support that objective. Once you get all your ideas lined up, start thinking about how to blend those ideas into your event.
Creative Public Event Ideas
When it comes to coming up with creative public event ideas, there is just one problem you will likely encounter. The feeling of "been there, done that" alive and well in the minds of your guests the moment they are invited to the event. The truth is, they are likely right. But you can really change that perception by doing something different and innovative from very the start. You can make them feel good when they think about the upcoming event. You can make them feel excited and eager to attend. You can make them feel important! And the sooner, the better!
So how do you do that? You do something that no one else is doing. You do it with the most overlooked, untapped and underutilized opportunity available to you. The invitations! It's true; the way you invite your guests and VIPs can make all the difference. So, be different!
Sending Gigeo® personalized video invitations is the easiest way to engage your guests and VIPs while creating a buzz long before your event begins.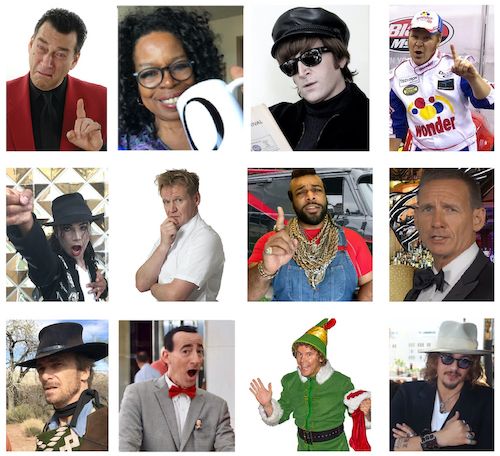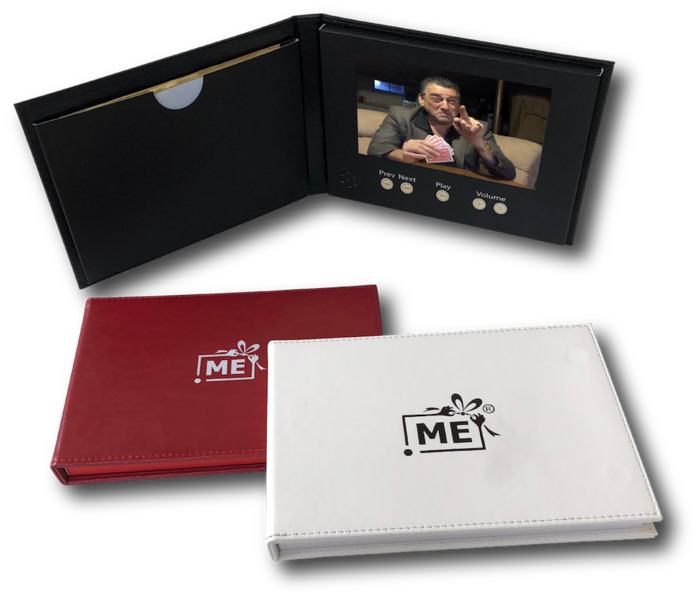 It's time to be creative, different and personalize your event invitations.
Need creative event ideas? Watch how we invite your guests and attendees with our celebrity impersonators.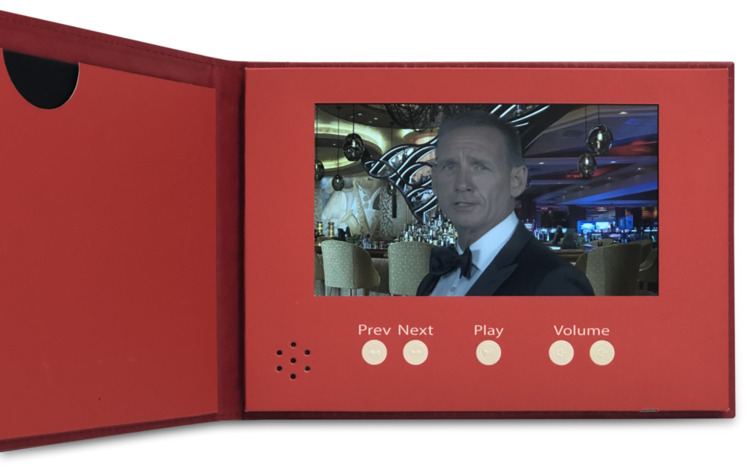 We use celebrity impersonators to create a memorable guest experience even before the event begins. 
Gigeo® personalized video invitations are special and unique. They increase guest engagement, get their attention, puts a smile on their face, and makes them feel special, important, and motivated to attend your special event.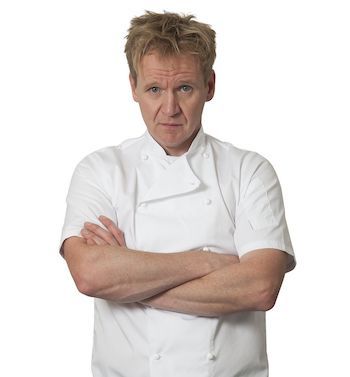 Premium invitations for event planners.
Sending our personalized video invitations is the easiest way to get more guests to your event.
Click here to learn more about Gigeo® personalized video invitations.
Public Event Ideas for Planners
Below you will see a variety of innovative, inspiring, creative and out of the ordinary event ideas to help get your event planning started in the right direction.
Tethered Hot Air Balloon
There are two aspects to this idea: it creates an experience for your event that many people would not try, and there are also plenty of promotional or signage opportunities to attract people's attention to the event!
Open Mic Night
From poetry grand slams to karaoke, open mic nights can accompany various events and help indoor public events transition into the evening. If the content submitted is not very good, be sure to book some good musicians, just in case!
Helpful Booths
Add a booth that can provide useful services for free (or minimal charge). For example, free baby car seat inspections, engine oil tests or tire pressure checks may be great sponsorship concepts for public events.
Wishing Tree
Make a wish by writing a note and placing it onto a tree. This can be a unique alternative to a guestbook.
Coffee Morning
Partner with venues to offer free beverages to get people through the door, then convince them to stay through other exciting activities. Even if they just want a casual conversation, this is a popular choice for the elderly.
Local Art Exhibitions
Create an open showroom for aspiring artists to easily display their work. The open space can be used for different media such as photography, sculpture and painting.
Recycling Parties
Repurposing is a growing trend and becoming very popular, so start focusing on crafts. Tell the attendees to bring certain recyclable materials, which can be repurposed into other items, such as public bird feeders!
Food Festivals
Food festivals are hugely popular, especially those offering speciality foods and local produce (such as Farmer's Markets). Offer a variety of taster samples to entice people to buy more. Try to only have one stall for each food item to avoid competition.
"Nearly New" Sales
These fairs aim to help communities reduce waste by selling items they no longer want or need. They are usually particularly successful for children and baby products that are not worn often.
Polar Bear Swimming
Polar bear swimming is not everyone's cup of tea but a fun and exciting way to get your community out when the weather turns cold. Polar bear swimming usually requires participants to jump quickly into the sea, lake, or an outdoor swimming pool. These events are great opportunities to raise funds for a specific charity or cause.
Pop-Up Shops
An interesting idea is an outdoor pizzeria that runs once a month to cook stone-baked pizza. It creates a meeting point and lets everyone chat!
Car Show
To allow the public to show off their cars, organize an auto show. This event can be held on a fairly low budget. For example, you can save venue costs by hosting the venue in public or school parking lots, large venues, etc. However, you will need to provide traffic control and bathroom facilities. Other ideas for the auto show that stand out include live music performances, dining cars and the best in the show prizes.
Local Services Training
Everyone of all ages loves fire trucks and police cars. This is an opportunity to organize a fun and educational activity. Have your local services hold interactive demonstrations to raise awareness.
Blood Van
We all know the importance of donating blood, so invite the donation van to your event, and provide incentives such as free food to everyone who donates. If nothing else, it will increase people's awareness, so it's a win-win situation.
Seasonal Festivals
Seasonal festivals are great events to attract public participation and create a community atmosphere. Seasonal festivals can be simply or carefully designed within the scope of your budget and can be customized according to your location and community. Some ideas include an ice sculpture competition for the winter festival, a Labor Day celebration, gardening workshops for the spring festival, and a carnival in the summer.
Community Officials
Invite important community figures to participate in your event. Conduct Q&A and group discussions so that the participants can build community relationships, and at the same time, obtain the important information they need to keep them informed!
Health Fairs
These are very beneficial to communities with lower health rates. Local nurses or dentists can provide free health checks or dental examinations, take blood pressure measurements, or provide advice. Please note that they are very popular, so you may also want to invite other professions.
Endurance Events
Organize sporting events throughout the day, such as swimming or cycling marathons (riding stationary bicycles). For instant results and motivation, try to power electronic devices by producing energy.
Local Business Show
Invite local companies to participate in outdoor informal trade fairs, enabling them to provide free products, interact with the public and leave an impression. Add participatory activities and entertainment, and charge attendees for tickets and business owners for booths.
Music on the Green
If you can use the town's green space or the local park, holding a concert is a good choice. You can bring lawn chairs and picnic blankets for the guests to sit on while they enjoy their evening.
The goals and objectives of corporate events can be very different from one event to the other. This makes the consequent planning, production and execution of your event different from other types of events. As a result, it can be difficult to stay focused on the corporate objectives and goals for the event you are planning. Additionally, there is the added pressure to come up with new creative and innovative guest experiences and event ideas. And it really doesn't matter whether the event is for live, in-person guests or a virtual event.
CORPORATE EVENT OBJECTIVES
+ Stimulate Social Media Coverage
+ Motivate Sales Personnel
+ Entertain Executives And Managers
+ Create Press Coverage
+ Support Above The Line Marketing Activities
+ Making The Boss Happy
+ Changing Customers' Perceptions
+ Making A Team Bond
RESPONSIBILITIES OF CORPORATE EVENT PLANNERS
+ Product Launches
+ Seminars
+ Conferences
+ Meetings
+ Focus Groups
+ Awards Ceremonies
+ Leadership Retreats
+ Dinners
+ Client Entertaining
+ Employee Training
+ Corporate Hospitality
+ Board Retreats
+ Trade Shows
+ User Events
+ Team Building
+ Sales Meetings
FACTORS WHEN CHOOSING A CORPORATE EVENT VENUE
+ Catering
+ Location
+ Climate
+ Timing
+ Accessibility
+ Staff
+ Sustainability
+ Capacity
+ Services
+ Tech Facilities
+ Infrastructure
CORPORATE EVENT TYPES
+ Awards Ceremonies
+ Board Retreats
+ Business Anniversary
+ Celebrations
+ Client Entertaining
+ Conferences
+ Corporate Hospitality
+ Corporate Parties
+ Dinners
+ Employee Training
+ Focus Groups
+ Holiday
+ Leadership Retreats
+ Meetings
+ Milestones
+ Product Launches
+ Sales Meetings
+ Seminars
+ Team Building
+ Trade Shows
+ User Events
CORPORATE EVENT CHECKLIST
+ Contracting
+ Production
+ Registrations
+ Meeting Design
+ Event Design
+ Venue Catering
+ Audio Visual (AV)
+ Exhibitors
+ Registration
+ Event Technology
+ Offsite Venue
+ Final Preparation
+ Social Media
+ Branding
+ Speakers
+ Website
+ Research
+ Budgeting
+ Catering Arrangements
+ Project Management
+ Staffing
+ Meeting Engagement
+ Program
+ Performers
+ Event Decor
+ Health and Safety
+ Room Setup
+ Vendors/Suppliers
+ Communications
+ Event Marketing
INTERNAL EVENT CHECKLIST
+ Conferences
+ Meetings
+ Training
+ Sales Meetings
+ Product Reveals
+ Board Retreats
+ Team Building
+ Leadership Retreats
+ Private Dinners
+ Parties
+ Award Ceremonies
EVENT PLANNING CHECKLIST FOR PUBLIC EVENTS
+ Product Launches
+ Trade Show Booth Exhibits
+ Running A Public Exhibition
+ Corporate Hospitality
+ Trade Shows Space
+ Focus Groups
+ User Conferences
+ User Events
+ Client Entertaining
+ Event Exhibitors
+ Seminars
CORPORATE EVENT ENTERTAINMENT IDEAS
+ Performance Companies
+ Matching Step and Repeat
+ Climbing Wall
+ Photo Booth
+ Selfie Props
+ 360-degree Photo Booth
+ Digital Walls
+ Wine Blending
+ VIP Shuttle
+ Neon Light-Up Furniture
+ Bowling
+ Indoor Fields
+ Casino Tables
+ Hover Ball Archery
+ VR Game Experiences
+ Digital Forest
+ Inflatable Games
CORPORATE EVENT NETWORKING GAMES IDEAS
+ Segmented Escape Rooms
+ Peekaboo Step & Repeat
+ Networking Lounge
+ Inflatable Obstacle Courses
+ Ice Breakers
+ Giant Chess
+ Escape Rooms
+ Change Teams Each Time
+ Casino Tables
+ Big Scalextric
+ Ball Pit
CORPORATE EVENT DIGITAL IDEAS
+ Digital Graffiti Wall
+ iPad Food Ordering
+ Gesture Control Presentations
+ Photo Booth GIF Maker
+ Virtual Reality Headsets
+ Wearable Feedback Technology
+ 360-degree Photography
+ 360-degree Video
+ Headshot Lounge
+ Circular LED Screen
CORPORATE EXHIBIT IDEAS
+ Cut Out Backdrops
+ Demo Stations
+ Beacons
+ VR Demos
+ Corporate Stands
+ Smart Badges
+ Slide Decks
CORPORATE EVENT MARKETING IDEAS
+ External Stair Wraps
+ Unique Staff Uniforms
+ Activation Pillars
+ Limited Pop-Ups
+ Roaming Competitions
+ Branded Swag
+ Branded Furniture
+ Tethered Hot Air Balloons
+ Dessert Signage
+ Branded Segways
+ Branded Balloons
+ Charging Stations
CORPORATE EVENT DECOR IDEAS
+ Aerial Hoops
+ Balloon Ceiling
+ Branded Balloons
+ Cut Out Backdrops
+ Fabric Tunnels
+ Focal Pieces
+ Indoor Tailgate
+ Picture Profile Runway
+ Project Mapping
+ Props
+ Standing Desks
+ Sustainability Concepts
+ Unique Dance Floors
+ Unusual Venues
CORPORATE ENTERTAINMENT IDEAS
+ Sand Artists
+ Synchronized Swimmers
+ Walking Robots
+ Dance Groups
+ Ipad Magicians
+ Corporate Percussion Groups
+ Roaming Entertainment
+ Video Mapping
+ Talking Robots
+ Laser Shows
+ LED Shows
CORPORATE GIFTS IDEAS
+ Professional Coaching Day
+ Overnight Stay
+ Gourmet Hampers
+ Gigeo Video Invitations
+ Corporate Subscriptions
+ Community Focus
+ Accommodation Paid
CORPORATE EVENT CATERING IDEAS
+ Servers
+ Canape Junk Food
+ Ice Luge
+ Donut Wall
+ Sponsored Cocktails
+ Canape Spoons
+ Smoothie Jars
+ Bespoke Mini Boards
+ Mixologists
+ Food Infusion
+ Interactive Gourmet
+ Niche Snacks
+ Dinner Boxes
+ Vintage Drink Bus
+ Drink Stations
+ Private Chef
CORPORATE FOOD and BEVERAGE IDEAS
+ Champagne Jelly Cubes
+ Pretzel Station
+ Cactus Macaroons
+ Sushi Rainbow
+ Charcoal Lemonade
+ Trash Can Nachos
+ Portable Shrimp and Grits
+ Fruit and Veggie Animals
+ Tacos and Mini Margaritas
+ Floral Ice Bucket
+ Savory Lollipops
+ Caramel Garnish
+ Share Boards
+ Creme Brulee Shooters
+ Personal Pineapple
+ Strawberry Roses
+ Shaved Ice
+ Booze-Free Cocktail Bar
+ Rainbow Chocolate-Covered Strawberries
+ Stir-fried Ice Cream Parlor
+ Bacon Bar
+ Willy Wonka-sized Chocolate Fountain
+ Mini Pails of Food
+ Donut Wall
VIRTUAL EVENT IDEAS
+ Virtual Coffee Breaks
+ Virtual Concerts
+ Virtual Scavenger Hunt
+ Virtual Job Fair
+ Virtual Trade Show
+ Virtual Cooking Class
+ Virtual Dinner Party
+ Virtual Jam Sessions
+ Virtual Conference
+ Virtual Wine Tasting Kits
+ Virtual Guess Who
+ Virtual Murder Mystery Dinner
+ Virtual Open Day
+ Virtual Crime Scene Investigation
+ Virtual In-It To Win-It
+ Virtual Product Launch
+ Virtual Fitness Session
+ Virtual Poker Tournament
+ Virtual Murder Mystery
+ Virtual Escape Room
+ Virtual Improv
+ Virtual Education Fair
+ Virtual Bingo
+ Virtual Benefits Fair
+ Virtual Yoga Classes
+ Virtual Casino Night
+ Virtual Exhibition Fair
+ Virtual Charades
+ Virtual Onboarding Fair
+ Virtual Trivia Nights
+ Virtual Career Fair
https://en.wikipedia.org/wiki/Originality